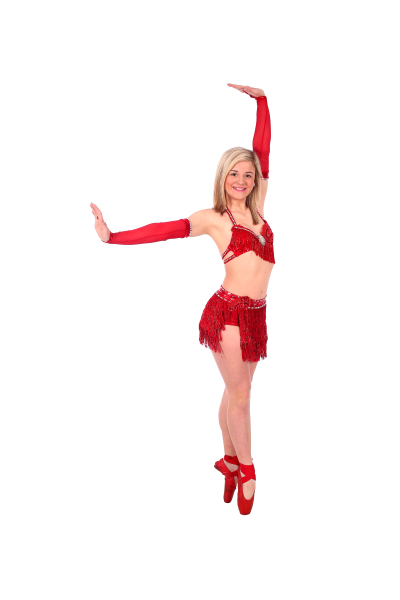 Ballet
Ballet classes are designed to expose the student to the grace and beauty of classical dance. Each class will start with a warm up and stretch at the barre before progressing to center floor work. Emphasis will be on the basic positions of the feet and arms as they relate to proper body alignment and balance. Ballet training gives a dancer the strength and control to execute any style of dance well.
Kinderdance & Dance 1 & 2 (3-6 year olds) 
This is an introduction to ballet incorporating basic terminology with the positions of the feet, hands and body. Tap is inludes as well as Jazz. Dancers will learn rhythm, balance, fine motor skills, musicality and coordination.
Beginning Ballet 
These classes will follow an actual format of an actual ballet class to include basic barre exercise and center practice. Children will also demonstrate skills and combinations traveling across the floor. 

Grade level Ballet Classes 
Our dancers are placed by grade, age and ability as decided by the Director and teachers. Body placement, flexibility, balance, alignment, strength and technique are achieved through barre and  center floor work. Physical discipline, general body awareness, and control coordinating with technique and terminology. are incorporated into each class according to their age, experience and ability. 
Pointe:
Dancing on pointe is the act of standing on the tips of the toes while performing steps from ballet. Also known as pointe work, it is performed using hard–toed and stiff-shanked pointe shoes. Dancing on pointe requires strength and skill, so prior permission from instructor is required before students begin taking pointe classes. Ballet class is required along with pointe class.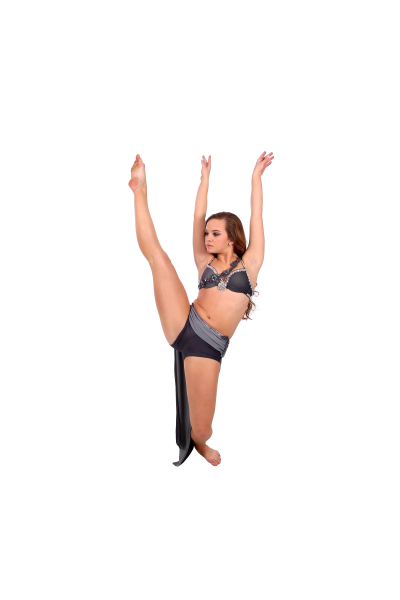 Contemporary dance reflects a combination of jazz and ballet performed in a more abstract way. It incorporates an eclectic blend of contemporary and post-modern movement into the routines, where musicality and rhythm are a very important part of this modern dance.
This form of contemporary dance is seen in music videos. Hip-Hop evolved out of street and break dancing and is characterized by its athletic and bouncy style. Hip-Hop is set to a strong, contemporary beat, builds stamina, and emphasizes body isolations, attitude, coordination, free-style movement, and rhythm.
Tap is an exciting rhythmic exercise and dance form which is enjoyable to both kids and adults. Rooted in African-American History, tap offers a variety of styles and techniques. Students will realize results in dance movement after a minimum of classes. The classes stress the basics of tap and build into combinations which are great to watch and delightful to hear. Try tap for fun and fitness.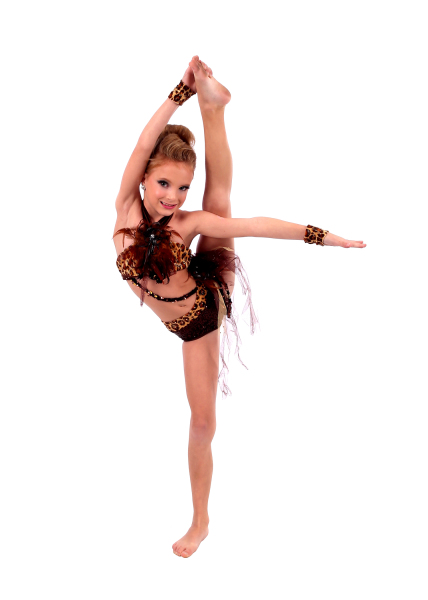 Jazz combines many styles and techniques from ethnic and contemporary dance to ballet. Rhythm, upon which all dance forms depend, is particularly integral to jazz dance. The first half of class consists of exercises to stretch and tone muscles and develop support for proper stress-free alignment of the skeletal structure. Using jazz, soul, R&B, ethnic and pop music, jazz classes are a great work-out and a fun way to release tension while attaining a body awareness that can be applied to everyday activities.
Clogging is a percussive dance. Dancers wear shoes that have double taps and beat out rhythms with their feet.  Clogging was traditionally done to bluegrass music, but is now danced to all types of music, including country, bluegrass and rock and has its roots in Irish, English, African and Cherokee dance. This is not your grandma's clogging!
We can help you gain control, increase stamina, build confidence and find your own voice through the study of proper singing technique and vocal placement. 
Singing is about much more than just vocal skill. Confident, comfortable singers are able to work through or break down mental barriers that prevent them from accessing their unique abilities. 
We'll get you ready to take the stage! 
We work hard to prepare our students fully for all of their performances, whether they perform in our shows or elsewhere. 
Tumbling / Acro
We use an acrobatic arts curriculum designed to promote excellence in tumbling, flexibility, strength, balance, contortion and stunts for dancers. Muscle work, flexibility and technique is taught on all levels. Whether you are just wanting to learn to tumble or to perfect your stunts in dance or gymnastics, our classes will get you there.

Acting
Our acting classes prepare students for life as an actor / performer while also teaching students to speak in front of an audience which prepares them even for job interviews! Weekly classes place emphasis on skills such as improvisation, acting, expression and vocal quality. Theatre students also have the opportunity to develop their skills by learning audition pieces and attending auditions. 

Our Performance & Competition Teams called "The Muses Company" are an audition only group. Each May we hold auditions in all of our training areas to form our unique and very talented teams. These hard working & extremely talented young people range in each from 6-19 & compete and perform all over the region. They are National Champions, International dancers, pre-professional singers, and most of all, a family. If you are interested in finding out how to become one of our Muses and Stars, request your info today in our office or by email.